The Six-Party Talks:
Analysis of an International Negotiation
The Six Party Talks (SPT) were a series of international negotiations taking place between 2003 and 2009 with the aim of solving the North Korean nuclear issue. They took their name from the fact that they involved the six main actors in the region: the United States, North Korea, South Korea, Japan, China and Russia. All in all, they ultimately resulted in a failure, as Pyongyang kept on developing nuclear weapons and managed to obtain them in following years.
In this paper, I
examine the SPT by providing a brief historical contextualization and then by
applying five different analytical approaches, concentrating on the positions of the US and the DPRK: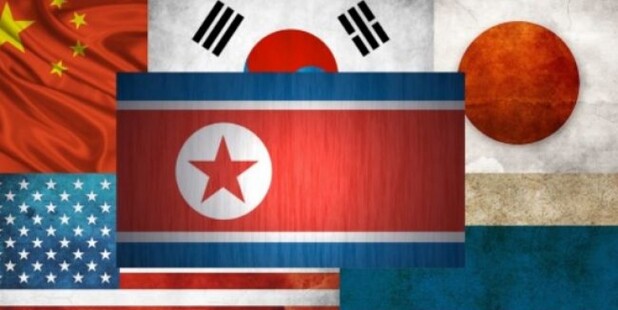 - Behavioral: it
focuses on the personality of negotiatiors; in this case I evaluate how the mindframes of George W. Bush and Kim Jong-il influenced the SPT.
- Cultural: it assesses the influence that culture-specific factors have on negotiations; I mainly examined the role of the North Korean Juche ideology and of American neocons thinking.
- Processual: this analytical framework emphasizes how the negotiations are organized and how they take place.
- Structural: deriving from the Realist school in IR, it concentrates on the existing balance of power between the parties; I show that the particular military situation existing in Korea (where the US-RoK military superiority is balanced by the DPRK's ability to rapidly inflict massive damage to the South, notably Seoul) led to a stall in the SPT where no side could force its positions on the other.
- Strategic: it applies game theory models to explain the negotiation's outcome, and here I show that, in a typical case of prisoner's dilemma, both parties acted to ensure their own security thus leading to a situation where both were threatened.
I conclude my analysis arguing that the SPT failed because of the deadlocked military equilibrium and the strategic decisions of the US and DPRK.
Note that I wrote this paper as a task for the course in
International Negotiations
at Université Catholique de Louvain during my
Master's program
. This version is sligthly different from the one I submitted back then: I added pictures and I made some minor corrections to the text, which in any case remains almost identical.
Click here to read the report.