Indo-Pacific
International Relations > Regions
The
Indo-Pacific
, the immense and
increasignly-interconnected
space formed by the Asian countries located along the shores of the Indian and Pacific Oceans,
is
dynamic
macro-region whose relevance is increasing constantly.
The area holds a significant share of the world's GDP, trade volume, and population; and it is home of huge developed economies like
Japan
,
China
and
South Korea
as well as of fast-growing ones such as
Vietnam, India
or
Indonesia
.
But the Indo-Pacific is also home of
regional rivalries
and
strategic challenges
that threaten international stability.
The
United States
maintains a
strong
military and political presence
in the region; and this causes tensions with the PRC, its main competitor in
both
regional and global terms.
The
rise of China
is not only a matter of extraordinary
economic growth
, since it is accompanied by a
military buildup
and by a more assertive international stance. However, its
rise is made more difficult by a series of
challenges
of demographic, economic, and political nature; and how China will handle them will determine its role in the upcoming decades.
Beijing is also involved in the main
territorial disputes
in the region, namely the one in the
South China Sea
with several South-East Asian states, the one over the
Senkaku / Diaoyu
islands with Japan, without forgetting the particular and decade-long diatribe about the sovereigny over
Taiwan
; and all such situations have the potential to spark a conflict that may easily degenerate.
Another longstanding probelm for regional stability is the situation in the
Korean peninsula
. Reunification remains a far-away objective, and the North's
nuclear programme
is causing concern among its neighbors and the rest of the international community; and this may also result in an all-out war with dramatic consequences.
On its part, South-East Asia is home to many emerging economies. It is also the stage of a regional integration experiment (ASEAN), but its success remains limited. In addition, it is an area marked by ethnic and religious tensions; and it is a battleground of great power competition since it connects the Pacific and Indian Oceans.
This brings us to
South Asia
, where
India
is also rising as a great power. However, it must cope with
Pakistan
and China: the two are close aprtners and India has unsettled territorial disputes with both, most notably the one over
Kashmir
with Pakistan.
The region is also witnessing a rise in nationalist discourse, which is a dangerous mix when combined with the aforementioned tensions and a generalized military build-up.
In short, the
Indo-Pacific will have a central importance on international affairs in the future, but there are various factors at play that may destabilize it with dangerous consequences.
Australia & China's Rise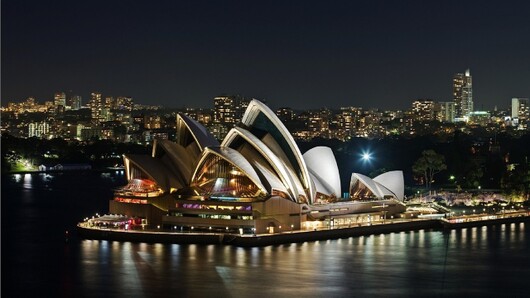 Australia has been a loyal supporter of the US-centred international order for decades.
But like many other powers in the Indo-Pacific, today it must cope with China's rise.
The PRC is a primary economic partner, but it is also a geopolitical challenge due to its growing presence in the countries around Australia.
As such, relations with Beijing and Washington will shape Canberra's foreign policy in the years to come.
The EU & The South China Sea Dispute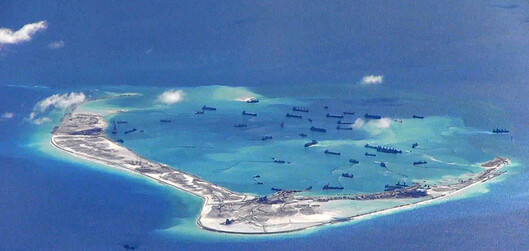 The South China Sea (SCS) is an area of primary importance for the European Union. It is a vital maritime crossroad between the East and the West, but it is also the setting of one of the world's most intricate territorial disputes.
Yet, there are noteworthy contrasts in regards to the issue among the Union's Member States, and the current EU-level position is the result of a compromise where economic considerations have a greater impact than security ones.
As such, while the Union officially maintains neutrality, in practice it implicitly condemns China's actions; and this stance will hardly hold in the long term.
Read my article on Geopolitical Monitor by clicking on the following link.
Photo credit: US Navy, Wikimedia, modified.
Will Pakistan's Oil Discoveries Change its Geopolitical Fortunes?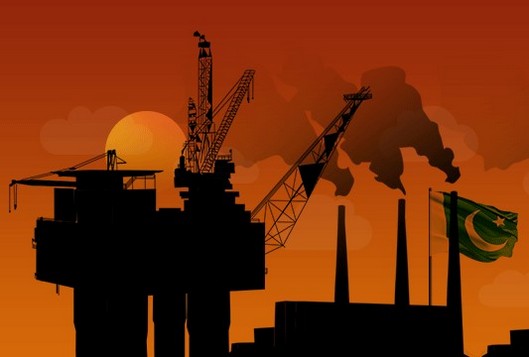 The Pakistani authorities have recently announced that a considerable oil & gas field has been found in the seabed off Karachi's coast.
While exploration surveys to assess the real scope of the untapped reserves are still ongoing, the first findings suggest that these deposits could radically transform Pakistan's role in the energy market.
But beyond the economic dimension, what will be the international implications of the discovery?
To learn more about this topic, have a look to my contribution to KJ Vids by clicking on this link.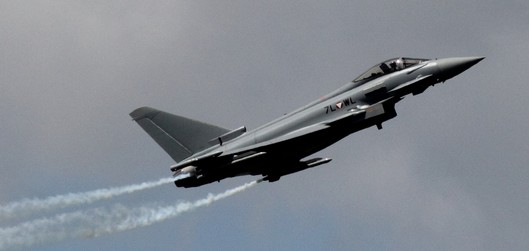 The European Union is often considered a minor actor in security affairs.
This is especially true in Asia, a region of primary economic importance for the Union but where it plays a very limited role.
However, this is actually greater than it may seem: several European states are important arms suppliers for Asian countries; but this is mainly the result of their own initiatives rather than of a unified and coherent EU-level strategy.
Still, Europeans are contributing to region's evolving security dynamics, and this will inevitably have political repercussions.
Read more about this topic in my article (only for Geopolitical Monitor subscribers).
Photo credits: Max Pfandls, Flickr, modified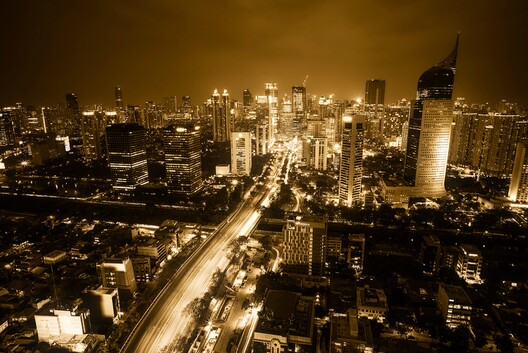 Indonesia is the world's largest Muslim country by population and is one of South-East Asia's most dynamic economies.
Located at the juncture between the Pacific and Indian Oceans, it has the potential to become a leading regional power.
However, its location is also a source of considerable challenges that Indonesia will have to manage attentively in the coming years.
Watch this
video
by
KJ Vids
based on my analysis to know more about Indonesia's geopolitics.
Vietnam-China Relations & the South China Sea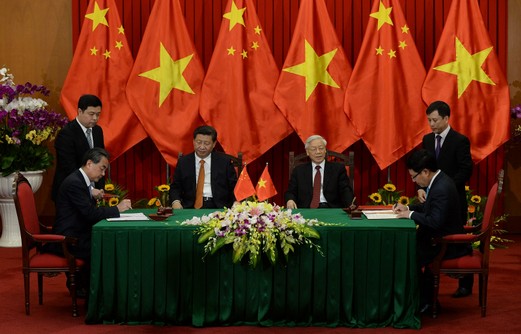 Vietnam is modernising its
military and fostering
ties with the US
and other countries.
In a broader context of
US-China competition, it seems that Vietnam will play an increasingly important role; but at the same time, this will put it in a collision course with the China, with potentially detrimental consequences for international security and for the regional stability of an area marked by
territorial disputes
.
Only time will tell what will happen, but it seems that Sino-V
ietnamese relations
will follow a downgrading course in the coming years.
Watch t
his
video
by
KJ Vids
exploring this theme.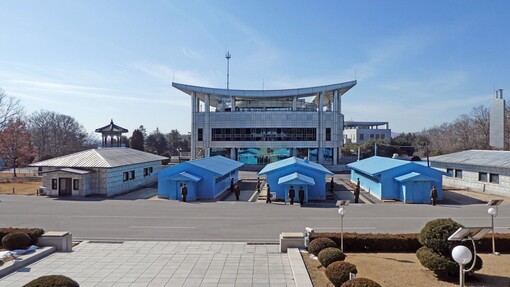 Since 1953,
the
K

orean peninsula is divided
by a frozen conflict that still awaits a definitive settlement.
The recent developments as the
signs of
détente
between North and South Korea or the meeting between the former's leader Kim Jong Un and US President Donald Trump leave some
hope over a peaceful resolution
of the Korean issue.
But will it actually be the case?
Probably not, since the regional
geopolitical situation plays against this outcome
.
To know more, watch this
video
by
KJ Vids
based upon my assessment.
The Geopolitical Impact of Climate Change in Vietnam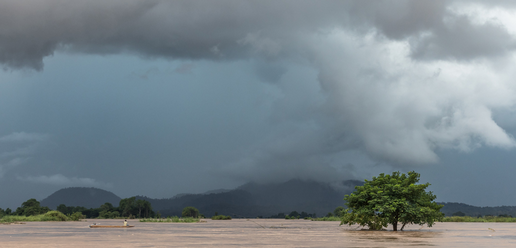 Climate change
is not only an environmental matter. It also has major
security implications
. In this article
I examine this issue by focusing on Vietnam's case.
Vietnam
is among the countries to be more affected by its effect; and in the coming years it will suffer more and more from phenomena like rising sea level, extreme weather and floods. Apart the already considerable environmental and economic problems that this will bring, there are also notable
humanitarian and politica
l
consequences
. The deterioration of living conditions may lead to a migration crisis and delegitimize the rule of the CPV, thus bringing political instability.
Combined with the overexploitation of maritime resources, this could also cause a surge in
piracy
in the contested waters of the
South China Se
a
, an essential seaway for international trade; and could provide
China
a justification for extending its (military) presence in the area.
Full article
here
(only for
Geopolitical Monitor
subscribers
).
Beyond Economics: The Political Risks of a US-China Trade War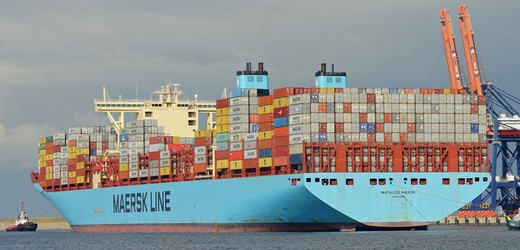 The prospect of a
global-scale trade war
initiated by the Trump administration against the EU and especially China has sparked an intense debate. But while most analysts and politicians focus on the economic consequences this could have, fewer have considered the potential
political fallout
.
In the article on
I examine this aspect by applying a theoretical model presented by M. Sahlins in his book
Stone Age Economics
. Trade is not only about exchanging goods, it's also a social activity that can be assimilated to one of the
three forms of reciprocity that Sahlins identifies, namely the one he defines as
balanced reciprocity
: an impersonal yet peaceful exchange. But if states start clashing over trade, there is a risk that they will shift towards
negative reciprocity
, whose characteristic activity is war.
Full article
here
(only for
Geopolitical Monitor
subscribers)
Photo credit: Flickr, modified
Geopolitical Realities Threaten to Derail Trump-Kim Summit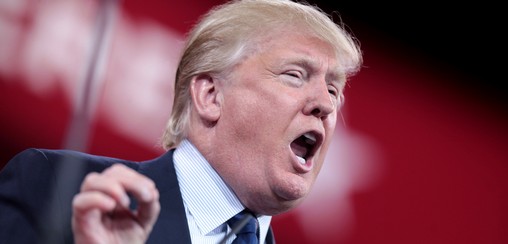 The recent diplomatic developments concerning North Korea, and especially the announcement of a Trump-Kim meeting,
have caused much debate among analysts
. Many media presented it as a turning point, presenting it as a success of tight sanctions (a discourse also heard at the political level).
But if we look at the past, we see that
Pyongyang
has constantly been using its
nuclear programme
also as a mean to obtain international economic aid in the logic of
regime preservation
. As such, North Korea's offer to negotiate is consistent with its grand strategy and does not represent any "revolution" of sort. In addition, the upcoming talks [which eventually took place in June 2018] will hardly solve anything, because the geopolitical reality of Korea remains virtually unaltered.
Full article here (only for
Geopolitical Monitor
subscribers)
.
Photo Credits: Gage Skidmore, Flickr, modified.
A 'Preliminary Agreement': US, China And Solution To North Korean Nuclear Crisis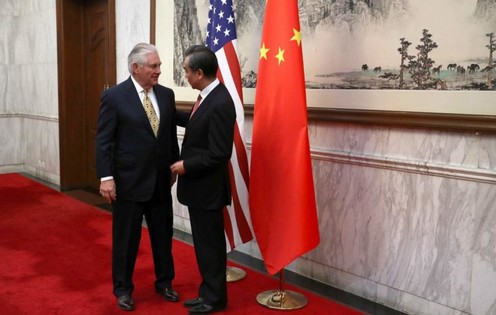 The
North Korean nuclear issue
remains one of the most delicate on the global scene. Even though the recent diplomatic opening between the US and the DPRK has easened tension to some degree, the problem is far from being definitively solved.
In this article I argue that the only way to solve the issue is a
coordinated US-PRC action
; but this demands a
"preliminary agreement"
between the two powers that must determine the future geopolitical order in Korea in case the North collapses and the Peninsula is reunited. In particular, this deal must rassure Beijing that reunification will not represent a threat to Chinese national security.
Full article available
here
on
Eurasia Review
.
Photo credit:
Naples Herald
The Six-Party Talks:
Analysis of an International Negotiation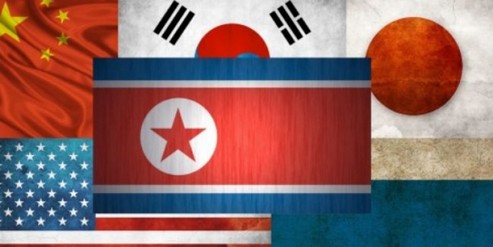 The Six Party Talks (SPT) were a series of international summits taking place between 2003 and 2009 with the aim of solving the North Korean nuclear issue. They took theat name because they involved the six main actors in the region: the United States, North Korea, South Korea, Japan, China and Russia. The SPT ultimately resulted in a failure, as Pyongyang kept on developing nuclear weapons and ultimately obtained them.
In this paper, I
apply
five different analytical approaches
to
examine the SPT (focusing on the US and the DPRK)
:
Behavioral (it
focuses on personality, in this case George W. Bush and Kim Jong-il);
Cultural
(it assesses the influence of culture-specific factors; like North Korea's
Juche
ideology and the way of thinking of American Neocons);
Processual
(it emphasizes how negotiations are organized and how they take place);
Structural
(it concentrates on the existing balance of power, in this case the particular military equilibrium in Korea where the US-RoK military superiority is balanced by the DPRK's ability to rapidly inflict massive damage to the South led to a stall in the negotiations as no side could force its demands on the other);
Strategic (it applies models derived from the
game theory
; the US and the DPRK, in a typical case of prisoner's dilemma, both acted to ensure their own security thus leading to a situation where both were unsafe).
I conclude arguing that the Structural and Strategic approaches best explain the failure of the SPT.
Note

: I wrote this paper as a task for the course in
International Negotiations
at Université Catholique de Louvain during my
Master's program
. This version is sligthly different from the one I submitted back then: I added pictures and I made some minor corrections to the text, but it remains almost identical.