Latin America
International Relations > Regions
Latin America
is a vast macro-region, but while its situation is improving in both economic and socio-political terms, it still has to face numerous
challenges
.
Today's
economic outlook
still suffers from the effects of past choices. States often applyed
fiscal repression
on the agricultural sector to favour industrialization and
import substitution policies
to protect the local industry from foreign competition.
While the Initial effects were positive to some degree (an average GDP growth by 2.5% between 1950 and 1973) the the situation changed in the '70s.
Insufficient tax income and high levels of public spending (mostly on subsidies) made the public debt grow, and corruption further worsened the situation.
Printing more money was the typical solution, but combined with low industrial output it only resulted in soaring inflation. The dramatic increase in oil prices after the 1973 oil shock further increased government spending. When
the US raised its interest rate
to curb inflation, many highly-indebted
Latin American states had to declare bankruptcy.
At that point South America entered in the
'Lost Decade'
(1973-1987). Open markets and countering the recession by exporting more was not possible, since decades of protectionist policies had resulted into
inefficient
large state-owned or subsidized private companies ruled by the elite that were
unprepared to face
international competition. The average GDP growth dropped to 0.8%.
The situation started changing with the end of the Cold War.
Democracy
gradually spread in the region, and following the
'Washington consensus'
the governments implemented market-oriented reforms to limit inflation, reduce debt and attract foreign investments. Still, changing decades-long economic structures and solving the widespread social problems was difficult.
Latin America
sustained quite well the 2008 global financial crisis, and now it
is moving towards a new phase of development.
However, many problems remain.
Economic reforms
need to continue. Many people live in
poverty
in large
favelas
in the periphery of large cities.
Criminality
rates are high. This
assumes transnational dimensions with
narco-traffic
. Many
guerrilla movements
are also active. Other issues include the delicate matter of
ethnic minorities
and
environmental protection
. These are often linked, as economic exploitation is damaging areas where native peoples live.
In this context, the international asset of the region is changing. The main regional power is with no doubt
Brazil
, which is playing an increasingly important role in South America and worldwide.
Venezuela
, which maintains a
staunch anti-American position, is
another important country due to its rich oil reserves; but has plunged into a severe economic, social and political crisis that is unlikely to be solved anytime soon.
Many
external powers are present in Latin America. T
he
United States
remain an important actor, and the Monroe Doctrine (which considers the Western Hemisphere as America's exclusive zone of influence) is still applied
in spite of declarations by then-Secretary of State John Kerry.
China
is also becoming more active to access the continent's resources and its markets. In this logic, it is promoting several infrastructure projects. A
Chinese billionaire, who has probably ties Beijing's authorities, is sponsoring
the
Nicaragua Canal
as an alternative the Panama one. For similar reasons,
India
is also present in Latin America, albeit to a far lesser degree than China.
Russia
has longstanding ties with the region, where it seeks partners (like Cuba and Venezuela) to counter the US
. Finally, the
European Union
maintains cultural ties with the area, it supports democratization and is an important investor; even though the trade relations are still relatively limited.
In conclusion, Latin America is in a
delicate
transition phase
spanning over many domains; and local governments will need to carefully manage this process.
Mexico: A Regional Power?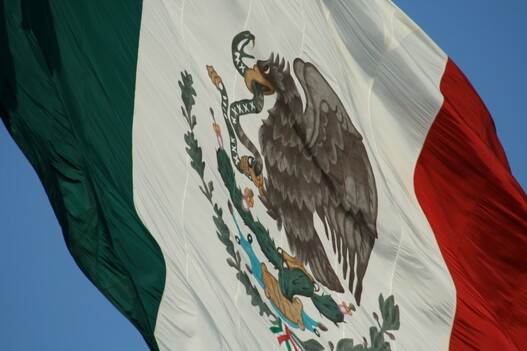 Mexico

is a vast country with a large population and a good economic potential.
However, its development is severely hampered by widespread corruption and by the activities of the powerful drug cartels. This is hampering Mexico's growth and is preventing it from becoming a regional power.
Moreover, the recent troubles in the relations with the US are also slowing its rise.
If you're interested in Mexico's geopolitics, check out my latest contribution to KJ
Reports
.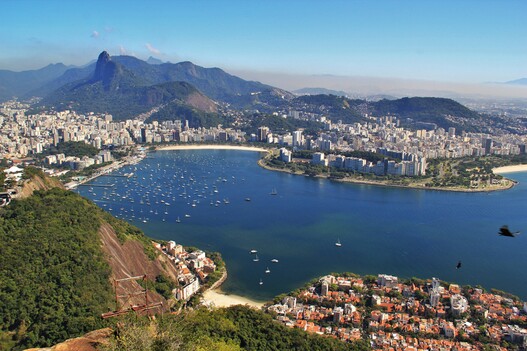 Brazil

is South America's emerging power.
It is the largest and most populous country in the continent; and it benefits from a favorable geographic position, important natural resources and a growing economy. As such, it is taking a more active international role both in the region and beyond.
Yet, it must also face notable challenges; notably corruption, criminality, inequality and others; all of which may undermine its rise as a great power.
Watch this video by
KJ
Reports
based upon my analysis to know more about Brazil's rise.
Bolsonaro in Brazil: Good News for the US, Setback for China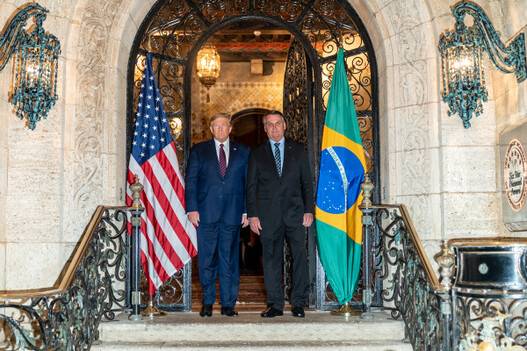 Brazil
is South America's most important country, and
Jair Bolsonaro
will soon be the country's next President.
This will have international repercussions, also because Bolsonaro shares very similar views with US President Donald Trump. As such, his election is good news for (Trump's) America; but bad news for its rivals, notably China.
If you're interested, read my
article
on
Geopolitical Monitor
(no subscription required).
Argentina's Finances Are Hamstringing Its International Role (Again)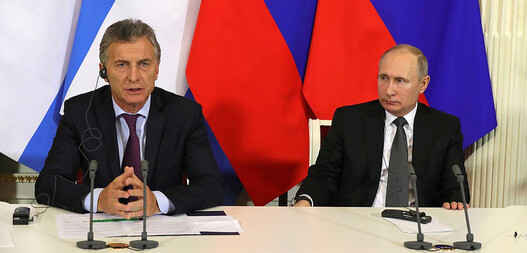 While the world's mediatic attention was all focused on Iran and North Korea, the recent
financial troubles in Argentina
went almost unnoticed. Still, the country had to raise its interest rates three times in a week to a 40% rate in an attempt to counter the rapid depreciation of the peso, and asked the IMF for assistance.
Is another financial crisis looming in Argentina? Difficult to say, but one thing is sure: its macroeconomic instability risks once more to undermine its international role. Yet, its natural resources (natably vast shale oil & gas deposits) may allow Argentina to boost its economy and consequently its geopolitical influence in South America.
Full article
here
(only for
Geopolitical Monitor
subscribers).