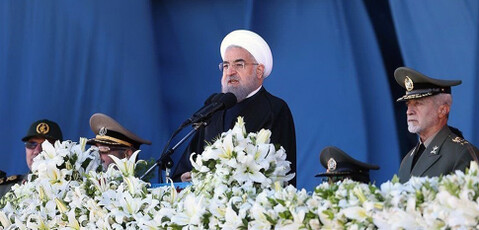 New publication on
Geopolitical Monitor
!
It is well-known that President Trump has harshly criticized the JCPOA (the Iran nuclear deal) since the electoral campaign. Now that he is in charge, he has decided to withdraw the US from the agreement and has announced the reintroduction of sanctions on Iran.
Unsurprisingly they will target oil exports, the country's main source of income. This will naturally have effects on Iran, but also on countries that currantly purchase oil from it; notably China, India, South Korea, Turkey and several EU states.
In the article, I examine how the upcoming restrictions will affect them, but also how some states (notably
Russia
and
Saudi Arabia
) may benefit from the new sanctions.
Photo credits: Tasnim, modified