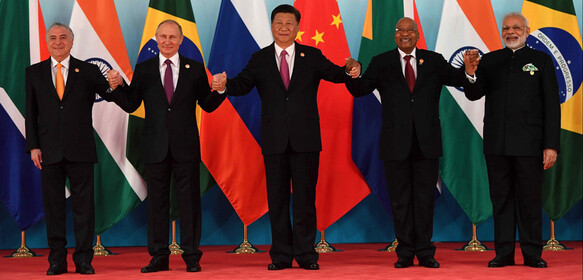 The BRICS group remains a widely-debated topic in International Relations.
Created in the early 2000s to label the four main emerging economies of that time (South Africa would only join in 2009), it later turned into an actual grouping with its own geopolitical vision.
Yet, this is rather vague and real cooperation between them remains relatively limited and mostly bilateral. Moreover, there are two BRICS members whose geopolitical interests collide: China and India.
Their c
ontrast appear to get more serious with time, and it may compromise the cohesion of the BRICS, also because the third main power in the group (
Russia
) has interests with both countries and will ultimately have to make a choice between them.
To read more, check my article on
Geopolitical Monitor
(subscription required) by clicking
here
.
Photo credit: Kremlin.ru (modified)