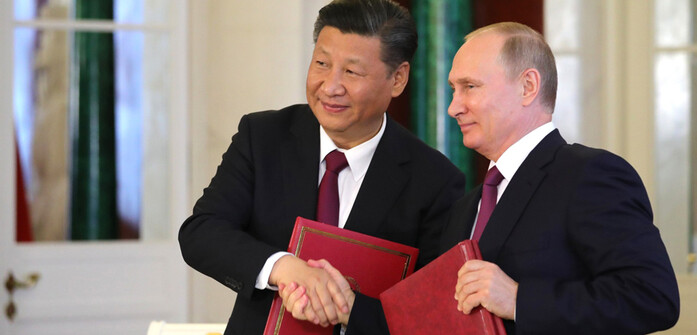 Here we go with another article on
Geopolitical Monitor
!
Good
Sino-Russian relations are often given for granted. While it is true that they are cooperating out of common anti-US interests, there are various
issues that threaten the long-term tenure of their strategic partnership
.
It will probably take decades for them to produce their effects, but this
may lead to a second Sino-Russian split akin to the one occurred in the 60s. And like then, this
may give America a golden opportunity
for a grand strategy move: to align itself with Russia to counter the main competitor (China), in a reverse scenario of what the Nixon administration did in 1971-72 (opening to the PRC to press the USSR).
Check my article by clicking
here
.
Photo credit: Kremlin.ru, modified